This Is How We Do It...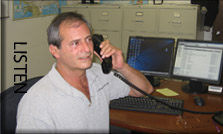 We Listen
It's been said, "You have two ears and one mouth to listen twice as much as you talk". At Rapidset Buildings, we abide by this statement. We make valiant efforts to understand our customers' needs and wants before we enter the design phase. Listening is vital. Each steel building's design process begins with a conversation with our customer to ascertain the needs of the steel building based on the customer's wants as well as the building codes and surrounding environment.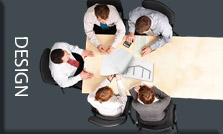 We Design
Designing to attain each customer's specifications and vision is a process that we have been perfecting since Rapidset Building's origin. As our builders, erectors, and resellers testify, our years of experience allow us to streamline the design process that ultimately guarantees the fastest and most efficient build possible. Our design software not only calculates the structure's engineering requirements, but it also communicates directly with the steel building assembly lines to eliminate the probability of human error. This unique design system creates a lasting structure catered to each customer. From hanger buildings to church buildings, from farm buildings to commercial buildings, we pride ourselves in living above the line in design.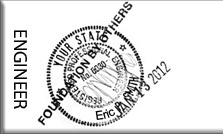 We Engineer
Rapidset Buildings' engineering experts we use has experience working in all fifty of the United States as well as many other countries around the world. Because of our design process and their extensive experience, the engineers have the utmost confidence giving their stamp of approval on each customer's blueprint. Our steel buildings are manufactured with the ability to withstand almost anything their surroundings may offer. Snowfalls, wind storms, earthquakes; these are only some of the factors that Rapidset Buildings is prepared to overcome. This kind of engineering gives our customers peace of mind in their steel building, which keeps them returning and keeps our competition worrying.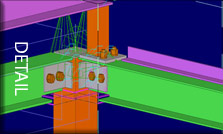 We Detail
Our customers can testify that much consideration and precaution is incorporated into every detail in every one of our steel buildings. Rapidset Buildings is setting the bar for what quality looks like. We have perfected the art of steel building assembly in order to accelerate the process and reduce the risk of human error. It is this attention to each and every mounting point, clip, and fastener that ensures timely on-site modifications are seldom necessary thanks to the efficiency of the process we've created. From the fasteners to the connection points and welds, rest-assured that erecting each steel building will be a smooth process.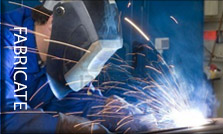 We Fabricate
Each of Rapidset's buildings is manufactured by one of the leading technical trade teams in the United States. In order to ensure the utmost quality, our technical systems cooperate directly with the factory assembly line systems. At Rapidset Buildings, we have gleaned from each of our business experiences to enhance the quality of our work, especially in fabrication. We pride ourselves in removing the barrier of misinformation from our fabrication process. This step will not only prepare our customer's building for efficient erection, but also ensure a safe and complete transport of each and every steel building.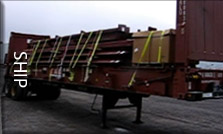 We Ship
Too many customers have approached Rapidset Buildings with shipping horror stories after working with other steel building suppliers. If the transport is a nuisance and the cost is a burden, how can any customer be fully satisfied with their business experience? At Rapidset Buildings, shipping our buildings is as important as designing them. Our attention to detail allows us the honor of giving our customers full satisfaction; from the first conversation to the export of their steel building. So rest assured, when your delivery date is set, It will be there.